YPN Stories from around the world
Meet Dr. Francesca D'Ajello Caracciolo from Italy
Rome, the "Eternal City" and capital of Italy, hosts ancient sites, history, and breathtaking architecture. It is also the home of Young Professionals member Dr. Francesca D'Ajello Caracciolo, who works at the National Institute of Geophysics and Volcanology (INGV). We talked to Francesca about Italy, her background, and her work at the Italian National Data Centre.
---
A country shaped by seismic activity  
Italy has some of the most famous active volcanoes on Earth. Dr. Francesca D'Ajello Caracciolo is an expert on seismogenic structures and gives us a fascinating description of Italy.
- The boot-shaped Italian peninsula is located in the center of the Mediterranean and is a region with strong seismic and volcanic activity. In historical times, Italy has been shaken by strong earthquakes that are distributed mainly along the Apennine ridge. The volcanic activity is concentrated in the islands and the southern parts of Italy. The volcanic activity is both explosive, such as Stromboli and Vesuvius, and effusive, like Etna.
Simply put, Italy is an interesting place for studying geology. Dr. Francesca D'Ajello Caracciolo graduated in Geology at the University La Sapienza of Rome with an experimental thesis performed at INGV on the seismogenic structures and seismic moment distribution along the Apennine chain. Afterwards, having won a scholarship, she spent a year in England at the University of Leeds where she did geomorphological studies on recent active tectonics in the area of the Corinth Strait in Greece.
Career at the Italian NDC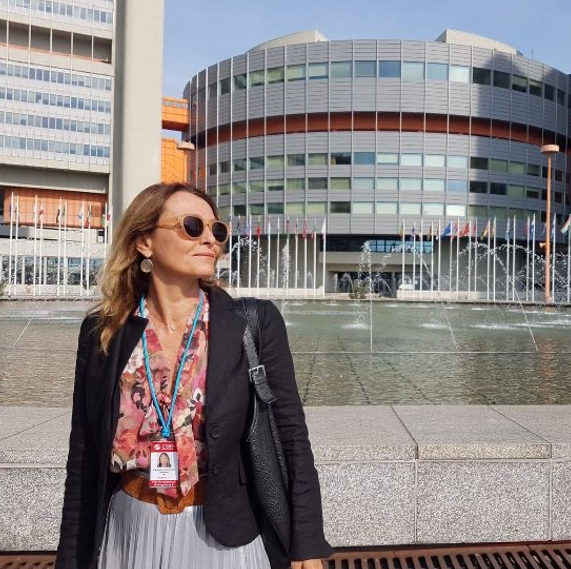 After some time abroad, Francesca returned to Rome and took an advanced course in GIS and remote sensing at the Department of Geological Sciences of the University of Rome. Since 2004, she has been working continuously at the National Institute of Geophysics and Volcanology (INGV).
- I have been part of the Italian NDC since 2004. I have always been involved in analyzing and locating the tests performed by the DPRK that from 2006 to 2017 have become more and more powerful. Since 2017, I have participated in the WGB annual meetings and waveform expert meetings organized by the CTBT. In 2019, I took a month-long advanced course at the CTBTO in Vienna on waveform analysis.
Francesca also covers several research topics and is the author of many scientific publications.
- My main research topics are aeromagnetic surveys, analysis and interpretation of magnetic anomalies in tectonic and volcanic environments, seismic waveform analysis, geo-electrical tomography in archaeological and geological setting, photogrammetric surveys for digital elevation modelling, and analysis of paleosecular variation of the magnetic field recorded in volcanic rocks.
Changed working situation
Dr. Francesca D'Ajello Caracciolo often works in the field performing aeromagnetic surveys or ground-based geophysical prospecting. In the office, she processes the geophysical data collected in the field and builds magnetic models for interpretive purposes.
Francesca tells us that the ongoing COVID-19 pandemic has transformed her workday.
- Due to COVID-19, I am very often involved in online meetings with colleagues to discuss various problems and results of scientific works. Before the pandemic, my colleagues and I used to eat together in a common space and bring each other something for lunch. This is no longer the case, and we are all working from home.
Francesca lives very close to the National Institute of Geophysics and Volcanology and has always preferred working from the office to leave space and fast Internet connection for her husband's work and daughters' distance education.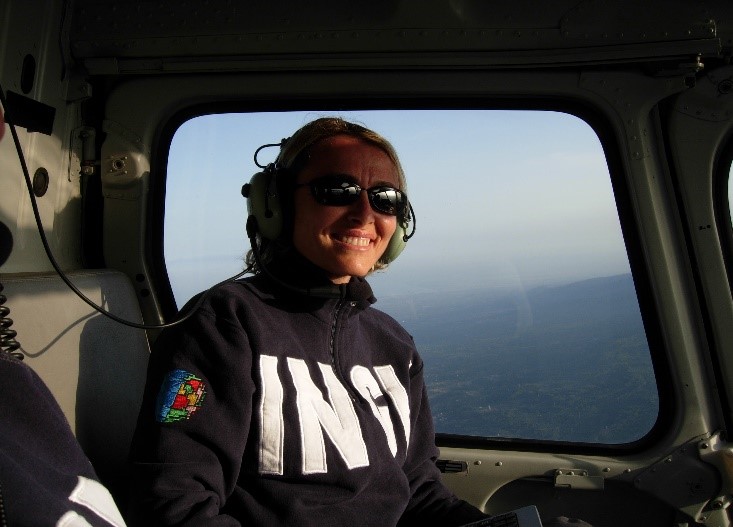 Test ban monitoring is important for Italy
Francesca explains that the Comprehensive Nuclear Test-Ban-Treaty and test ban monitoring is important for Italy.
- Italy has always supported the CTBT since the preparatory activities at the Geneva Disarmament Conference, which began in 1976 and led to the CTBT negotiations in 1994-1996. Already in the early 70's, Dr. Rodolfo Console (seismologist at INGV) participated as an Italian representative at such meetings. For Italy, as for almost every country, the CTBT is important to limit the proliferation of armaments. Moreover, the monitoring system has implications for civilian and scientific applications.
The National Institute of Geophysics and Volcanology has a network of more than 580 Italian seismic stations, and one of them is a part of the IMS network.
- It is an auxiliary seismic station that is located in Sicily inside a tunnel of an old, abandoned railway line.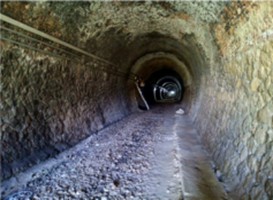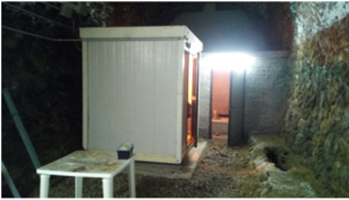 A pioneering member of the Young Professionals Network
Francesca has been a member of the Young Professionals Network from the beginning of its establishment in 2017.
- I thought it was an interesting initiative, and I supported the group by trying to promote it among various young people from different countries that I met while participating in a course in Vienna.
According to Francesca, being a part of the Young Professionals Network has several advantages.
- I believe that being part of the YPN is important for the formation of a future generation of people who can continue the work on completing global nuclear disarmament. In addition, the fact that we are a group of experts in various disciplines can facilitate scientific exchanges and collaborations.